Sachet itself is just a the spices wrapped up the cloth only, but the ancient women all do a good hand sewing, so more and more exquisite sachets, also more and more sex. Especially through the sewing stitch out of the sachet, more contains a points deep love. Give it as a gift, and the warm one is not a greeting card that can take the place of it.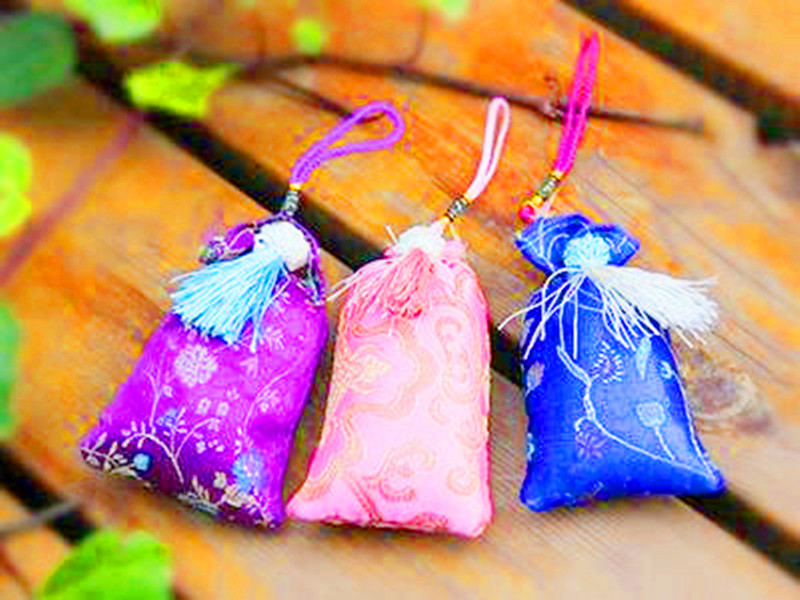 Sachet, also called incense. Retro and fashion combination,How did it evolve? In May, commonly known as poison, according to local chronicles, the lunar calendar in May 5th, also known as anode transit section, making every kind of talisman custom, and in the age Jingchu, also recorded during the Dragon Boat Festival this day, to cut into the shape of a tiger wormwood, or cut into small cloth tiger, in addition to avoid some poisonous things, in addition to custom records above, with five colored line tied to the child's arm, so that he can call it a long thread longevity.
Slowly the two customs gradually be made one, evolved into five color with a line is filled with wormwood, realgar and sandalwood powder, mixed spices small bag to give children hanging, prevent insect infestation, with Qudu evil function, and become a leading symbol of good fortune. So to determine the status of sachet. In the traditional agricultural society, do sachet is women performance skills best chance understands. From the sachet embroidery patterns and can see the producer of the craft.
With high-quality cotton cloth to do the best sachet, because high-quality cotton cloth delicate, not easy to degenerate, made of cotton bag sachet is not only breathable moisture, but also environmentally friendly.